During the Yamato period, the Myogata clan built the Shrine during the reign of the 29th Emperor Kinmei (reigned 539-571), and in the late Heian period, Sir Fujiwara, the 82nd Emperor Go-Toba, in March of Juye II (1183), obtained a master blacksmith and dedicated the sacred sword.
In the Edo period, in 1616 (the reign of the 108th Emperor Go-Mizunoo), Kato Nagakiyo (Daoshi), as the founder, protected and consecrated the sacred artifacts, and Daimyo (feudal lords) venerated the shrine, and Chikuzenomori Nobuhisa Oda, lord of the Obata domain, rebuilt the shrine and established the Nakanotake Magistrate and contributed the estate.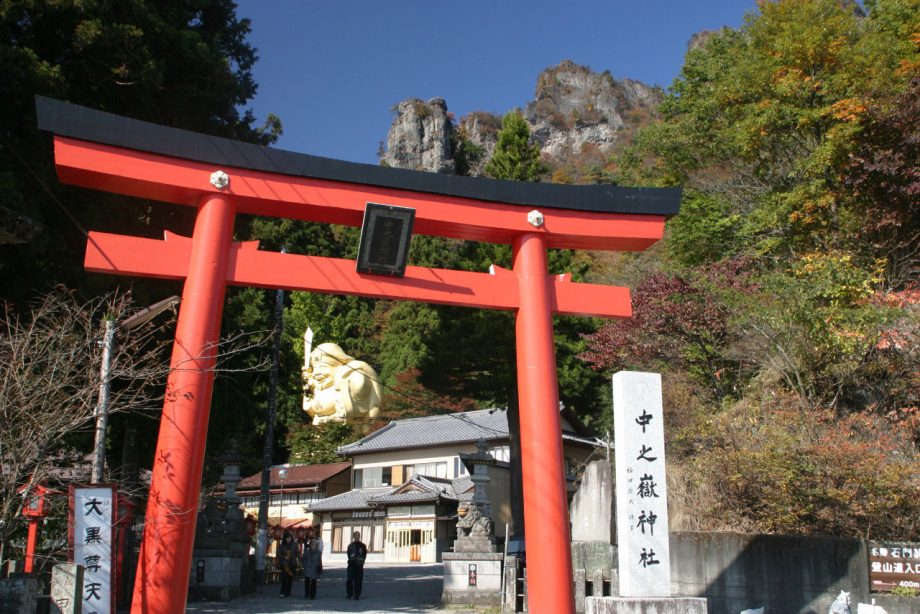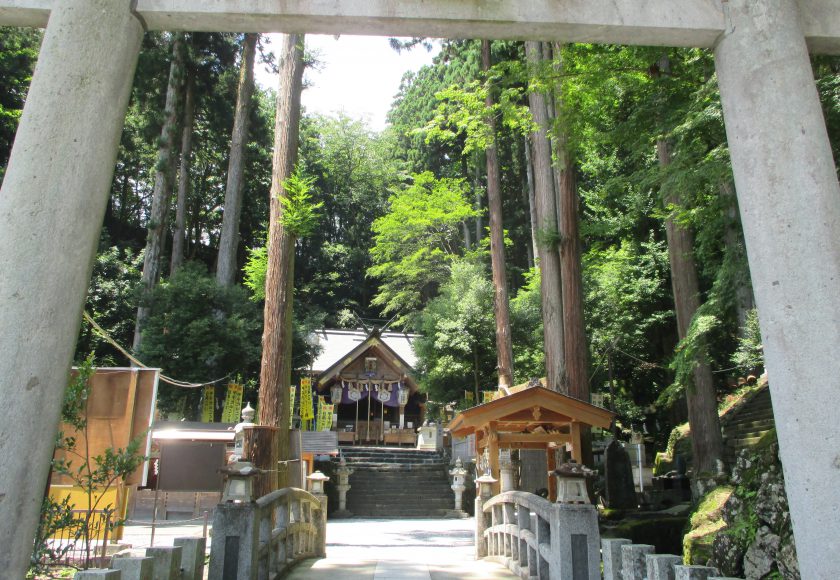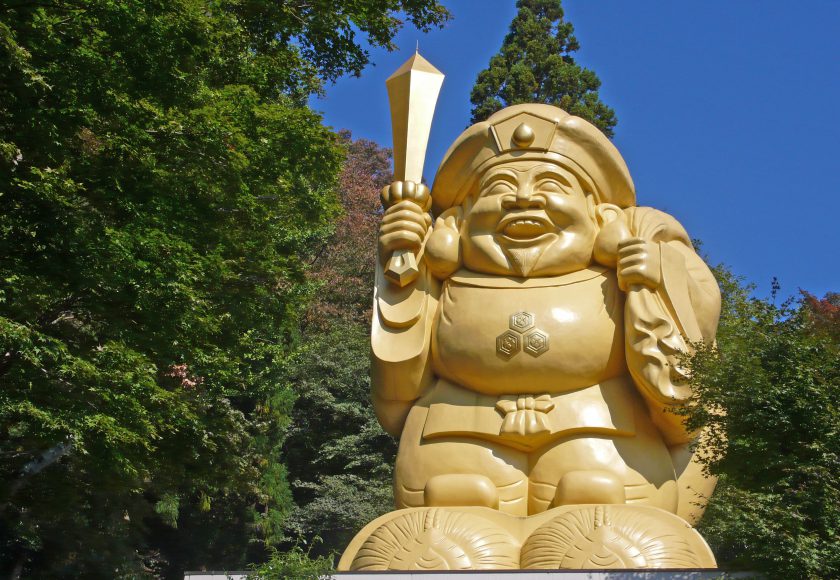 Nakanotake Shrine
Location

1248 Kamiosaka, Shimonita, Kanra District, Gunma 370-2621

Access

CAR
15 minutes (R18) from Matsuida Myogi IC, Joshinetsu Road
25 minutes from Shimonita IC (R254)

TRAIN
JR Takasaki Station - JR Shinetsu Line Isobe Station - 25 minutes by taxi
JR Takasaki Station, Shoshin Dentetsu Line 0 - Shimoninda Station - 25 minutes by taxi

Parking

Prefectural Myogi Park Large Parking Lot
30 buses / 500 passenger cars (with flush toilets for disabled persons)

Tel

0274-82-5671

FAX

0274-82-2881

URL
Along with good luck prayers at the Nakanotake Shrine, you can enjoy a cute lunch at the hideaway restaurant Anbei in Shimonita.
Recommended course
Known as one of the three most scenic mountains in Japan, traverse route including a tour of the stone gate of Mt.Myogi
This is the route where you can enjoy the beauty of magnificent natural formations such as the four stone arches from the Nakanodake Shrine, known for its match-making activities.
This is the most familiar route for climbers of Mt. Myogi, and although it is relatively short and can be climbed if you wear sports shoes, it is not without danger.
From the Nakanotake parking lot, you will return to the top of the trail, passing by Ishimon Gate, Cannon Rock, Lookout and Nakanotake Shrine.
On the way, there are some chain linkages such as "Crab Crawl", "Tatebari", and "Tsurubesagari", but if you are not confident, you can take a path without going through the chain linkage.