Hiking Mt. Ozawa
Ozawa-dake is called the "Matterhorn of Western Japan" because of its peak that is as sharp as the tip of a spear.
It is much less steep than it looks and easy to climb, making it a great hiking course to get your feet wet.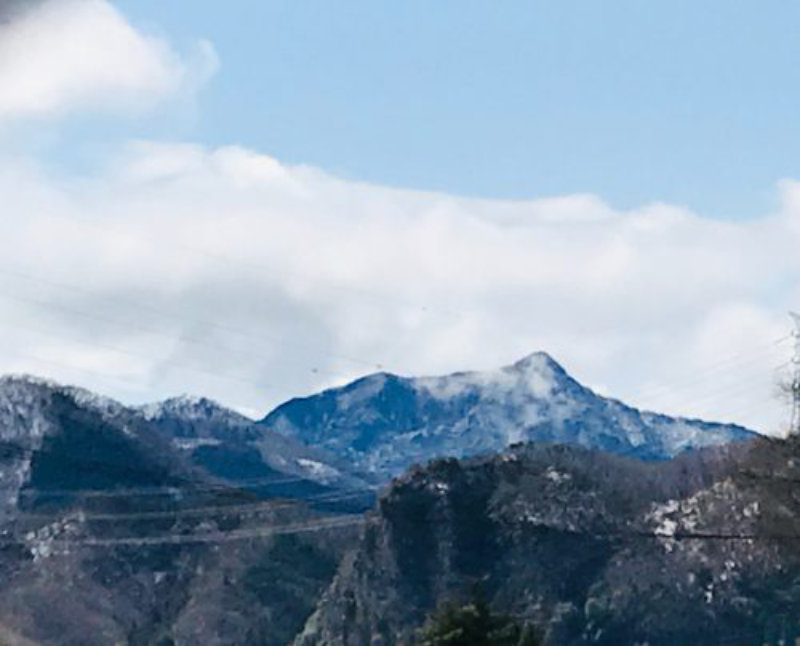 Climbing up the ridge road for about 50 minutes, then descended a little and climb back up to the summit.
The last climb to the top is steep, so be careful.
The view from the summit includes Mt. Myogi, Mt. Arafune, Mt. Asama, Tateiwa, Yatsugatake, Inagamiyama, etc.
The panoramic view from the top of the mountain was even better than you expected, including the mountains of Western Japan and the Joshinetsu border.
A seated statue of Dainichi-Nyorai and a stone shrine are enshrined here, and the mountain has been loved as a mountain of faith since ancient times.
Route and model plan (including rest time)
7:39 Departing from Takasaki Station on the Joshu Electric Railway
8:42 Arrive at Shimonita Station
8:53 Shimonita Town Bus: Aokura Line from Shimonita
(about 25 minutes)
9:19 Arrive at Bouzubuchi bus stop
(About 105 minutes)
10:25 Arrive at trailhead information board
(About 50 minutes)
11:15 Arrive at the summit
13:00 Departure from the summit
(About 95 minutes)
15:22 Depart from Shimonita Town Bus Aokura Line, Bouzubuchi Bus Stop
(about 25 minutes)
15:22 Arrive at Shimonita Station
(25 minutes)
15:58 Depart from Shimonita Station on the Joshin Dentetsu Line
16:59 Arrive at Takasaki Station
The above schedule is based on the bus service on weekends and holidays.
Please note that the above schedule and public transportation times are estimates only, and approximate and subject to change. Please check the schedule in advance.
Information
Restaurants: Many restaurants around Shimonita Station
Guide service: Available 0274-67-7500 (prior reservation required)