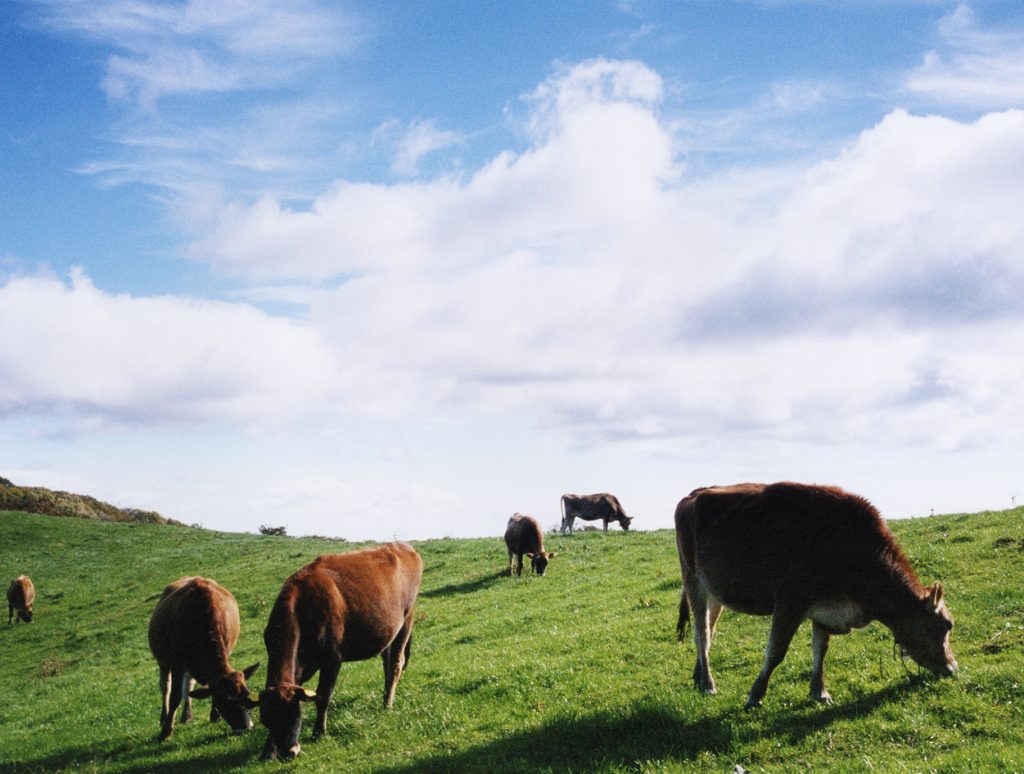 Kozu Farm is one of the oldest Western-style dairy farms in Japan. Its some 400 hectares are located on the eastern slopes of Mt. Monomi in southwestern Gunma Prefecture, near the border with Nagano Prefecture.
Kozu Kunitaro established the farm in 1887 after studying modern agriculture techniques and concluding that dairy products would improve the health of Japanese people. He introduced Jersey milk cows to his mountainside meadows and marketed their milk and butter. Jersey cows are relatively small and produce milk that is thicker and higher in fat and protein, perfect for making butter.
Today, the farm has about 200 Jersey cows and produces about 400 tons of milk annually. The cows are milked twice a day, once early in the morning before they go out to pasture to graze and once in the early afternoon.
The farm's Kozu Butter, which became an established quality brand in the late nineteenth century, remains popular.
Experience Attractions
The farm offers visitors opportunities to see its dairy cows and other animals and interact with them. The cows come in from the pastures at around 1:00 p.m. to be milked. Visitors can observe how they head along a lane toward the milking shed without any human intervention. Experiences include milking a cow by hand and churning butter.
The farm has a breeding program and a "nursery" where calves are raised. Females become milk cows and males are raised as beef cattle in a different part of the farm.
There is also a small petting zoo with sheep, goats, and rabbits where children can come in close contact with small animals. A few ponies graze in the farm's lower paddock. Pony rides and taking a goat for a walk are among the farm's other experience attractions.
The mountain behind the farm is a wild woodland inhabited by badgers, foxes, bears, deer, wild boar, and serows. There are also several species of domestic and migrating birds in the area, making the farm popular among bird watchers.
Farm Amenities
The farm also offers guided pasture walks to learn about the grassland and forest ecosystems, as well as hiking. For those who wish to stay overnight on the farm, there are campsites as well as a small lodge. The milk bath offered at the lodge is a luxurious experience; it is said to be good for the skin.
There are barbecue pits near the campsites and the farm operates a small restaurant specializing in yakiniku table-top barbeque and Japanese-style curry with rice. The souvenir shop, which sells Kozu farm-produced butter and cheese, also serves soft-serve ice cream made with Kozu milk.