The 51st Shimonita Konnyaku Summer Festival in 2022 will be held only with fireworks and the plaza events and food stalls cancelled due to corona virus infection. We hope that everyone will come and enjoy the summer fireworks display in Shimonita.
Summer Fireworks in Shimonita Town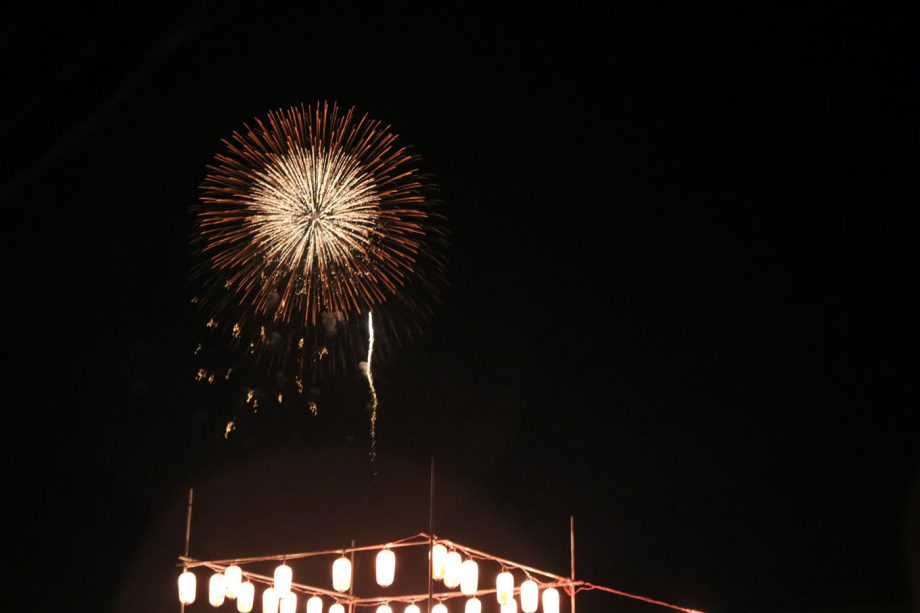 Please come and enjoy the summer fireworks in Shimonita Town.
Date: August 14, 2022 (Sun)
Holding time: 8:00 p.m. to 8:20 p.m.
Launch location: Hotaruyama Park
Regulation time 7:00 p.m. – 9:00 p.m.
Hotaruyama Park is off-limits all day.
Attention
The fireworks display may be postponed or the time may be changed due to weather conditions.
All town roads around Hotaruyama Park will be closed to traffic during the fireworks display.
Please take basic infection control measures (social distance, etc.) and refrain from shouting when viewing fireworks.