Taizo Yokoyama competes in the World Logging Championships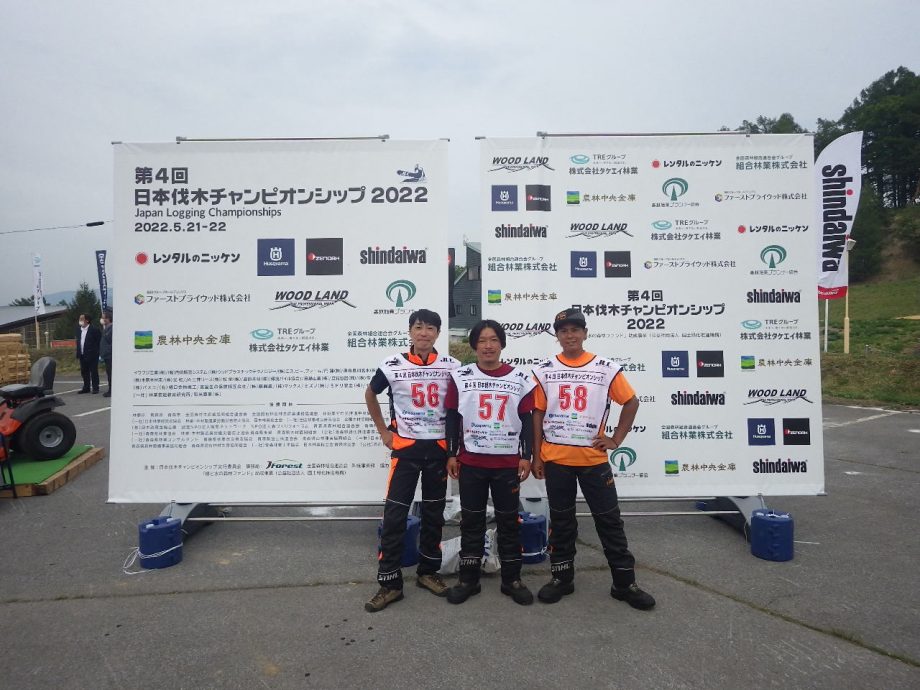 Taizo Yokoyama, a member of the Shimonita Forestry Association, won third place in the Professional Class at the 4th Japan Logging Championship Final held in Aomori City, Aomori Prefecture on May 21.
He is scheduled to represent Japan in the upcoming world championships.
The 4th Japan Logging Championship Final will be broadcast on the following program.
NHK: Nippon Shiranai Championship – Live Broadcast
〜The 4th Japan Logging Championship
Date of broadcast: Tuesday, July 12, 11:00 p.m. (scheduled)
In addition to the convention, we will also be broadcasting our daily work. Please tune in.
Please tune in and watch.
Please note that the schedule is subject to change due to news about the world situation in Ukraine and other countries. Please understand.