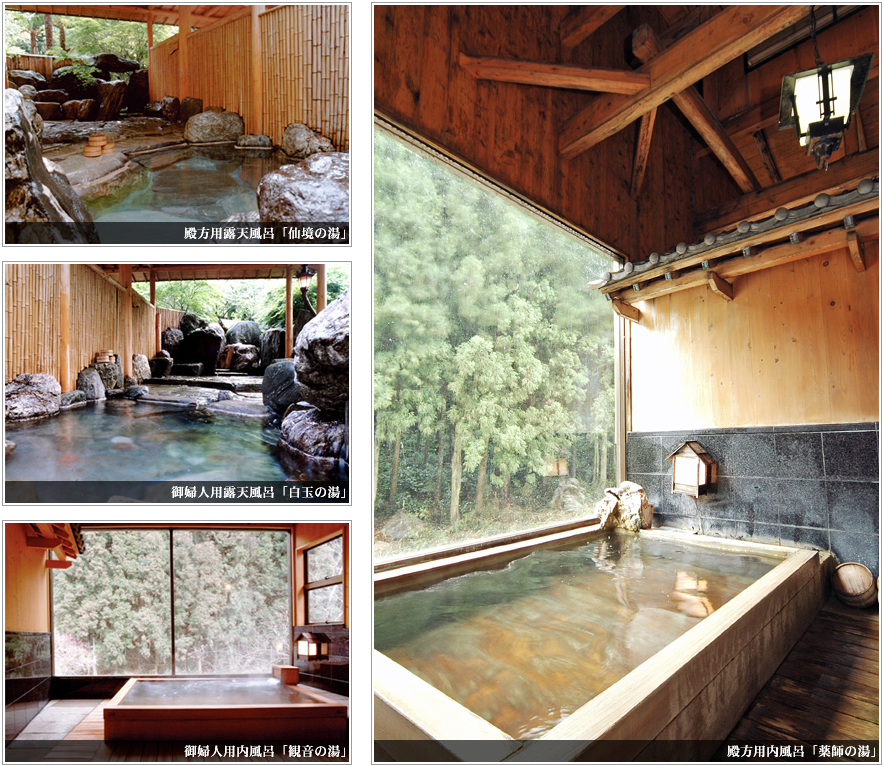 A member of the Japan Association for the Protection of Hidden Hot Spring.
You can enjoy dishes that are usually hard to eat, such as wild boars, pheasants, and deer, which are tantalizingly close to the clear stream.
For more information, please refer to the Shimonita Onsen and Seiryuso website.
Gunma Prefecture/Nishi-Joshu, Shimohinta Onsen, Seiryu-so
Location

769 Yoshizaki Shimonita, Kanra District, Gunma 370-2604

Regular Holiday

Closed about twice a month (irregular)

Tel

0274-82-3077

FAX

0274-82-5668

URL